Study MBBS in
Golestan University of Medical Science Iran
Study MBBS in Golestan University of Medical Science Iran
Golestan University of Medical Science was founded in 1967, in Gorgan city in Golestan province  in Iran. At first, it only provided nursing sciences until the foundation of medical school in 1992.  Three hundred and six academic staff work in six schools, namely the school of Medicine, Nursing,  Midwifery, Health, Dentistry, Allied Medical sciences and Advanced Technology, Later the  International Campus of goums was also founded in 2013. 
This educational unit has been accepting students in Medicine, Dentistry, Postgraduate studies as  well as fields of specialization. At present we have more than 750 students in 16 different fields.  There are 120 international students who come from Iraq, Lebanon and India. Golestan university  consists of thirteen provincial Health Centers. There are 25 active hospitals in Golestan Province  which includes governmental and private hospitals. 
There are 22 research centers of the University, two of which are fully approved by the ministry  of health and medical education including the Golestan research center for Gastroenterology and  hematology and Infectious diseases. The schools of the university offer, numerous programs at  both undergraduate and postgraduate levels 
The goals of this university are:  
To help students discover themselves in terms of scientific capacity 

To train students in different fields of medicine 

To create appropriate research facilities 

To help improve the professional performance of graduate students  

To promote the status of the university as a leading organization at the regional and global  level. 
Two hospitals belong to public health and the remaining are a military hospital, these hospitals are  allocated to different cities around the province and provide healthcare services at different levels  including general, specialty and subspecialty sciences on the basis of the population needs Sayad  Shirazi hospital in Gorgan (West) and Shohada hospital in Gonbad city are referral centers for  general medical services, especially in the field of gynecology and obstetrics.
Want to study mbbs in Iran?
Affiliation and Recognition of Golestan University of Medical Science Iran
Approved by MCI 

Approved by WHO 

Ministry of Health and Medical Education of Iran. 

World federation for medical education.
Want to study mbbs in Iran?
Why choose Golestan University of Medical Science Iran
Highly qualified lecturers from all over the world are in Qazvin University for providing  better experience to students 

Best clinical exposure to students outside the world 

It provides best hostel facilities to both boys and girls 

The pass percentage of the university is also very high 

The admission process is easy to do 

The fee of Golestan University is affordable and low 

Well-developed laboratories with latest technology for students 

It has a wealthy culture 

Teaching medium is English and it will be easy for foreigners to understand
Golestan University of Medical Science Iran - A Quick Tour: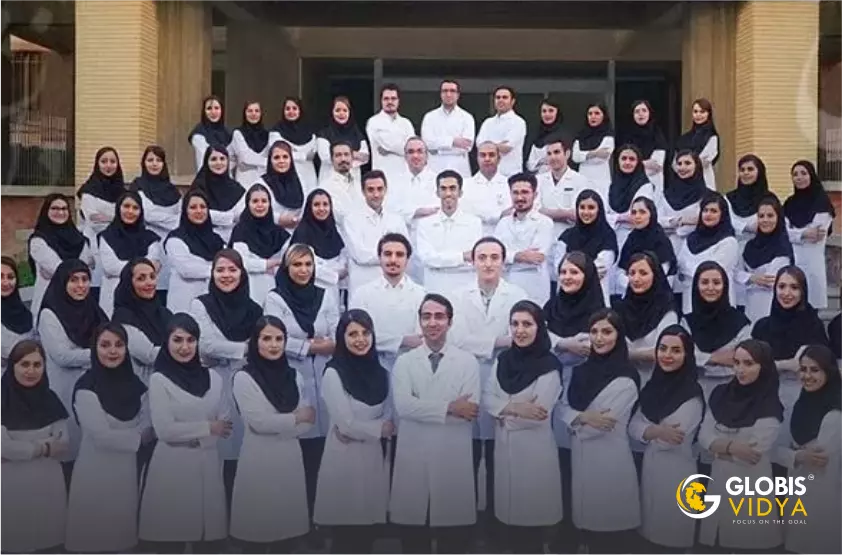 | | |
| --- | --- |
| Year of Establishment  | 1967 |
| University Type  | Public University |
| Recognition  | NMC and WHO approved |
| Eligibility  | Students should get 60% aggregate in PCB  (Physics, Chemistry and Biology) |
| Course Duration  | 5 Years |
| NEET  | Qualifying Marks |
| IELTS/TOFEL  | Not Required |
| Medium of Teaching  | English |
Want to study mbbs in Iran?
Fee Structure of Golestan University of Medical Science Iran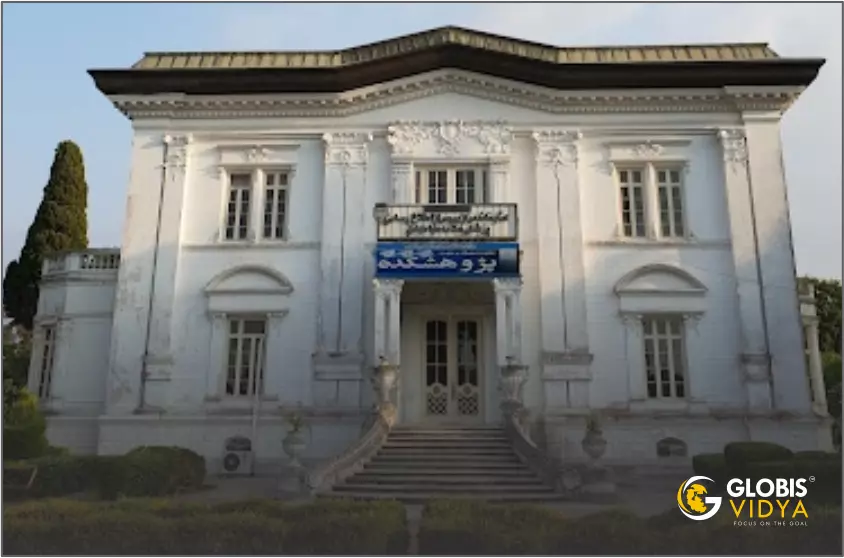 Programs 

Duration 

Annual Tuition

Medicine

Doctor of Medicine  (M.D.)

7 years 

5000 USD

Medicine 

MBBS. 

5.5 years 

5000 USD

Dentistry

Doctor of Dental  

Medicine (DDM)

6 years 

4000 USD

Dentistry 

BDS. 

4 years 

3500 USD
Want to study mbbs in Iran?
Ranking of Golestan University of Medical Science Iran
Want to study mbbs in Iran?
Faculties of Golestan University of Medical Science Iran
Faculty of Medicine 

Faculty of Dentistry 

Faculty of Para medical services 

Architecture and Urbanism 

Faculty of management and accounting 

Faculty of Mechanical and Industrial Engineering 
Syllabus of Golestan University of Medical Science Iran
| | |
| --- | --- |
| First Year  | Anatomy and Histology |
| Second year  | Histology, Biochemistry, Anatomy, Physiology cell biology,  Microbiology, General Pathology |
| Third year  | Pathology, Pharmacology, Microbiology, Pathophysiology, Genetics |
| Fourth to Fifth year | General Surgery, Neurology, Primary Care Medicine, Obstetrics,  Gynecology, Oncology, Internal Medicine, Pediatrics, Neurology &  Psychiatry, Psychology, ENT, Emergency Medicine & Cardiology |
Want to study mbbs in Iran?
Eligibility Criteria for Golestan University of Medical Science Iran
Age for applying at Golestan University is 17 years 

Base age to apply for affirmation for MBBS is 17 years 

Candidates must have completed 12 or any equivalent board of exam 

They must qualify the NEET exam with a good score 

In 12 examinations students are required to get 60% in Physics, Chemistry and Biology 
Want to study mbbs in Iran?
Golestan University of Medical Science Iran Admission Process:
Students must fill the application form of the University  

They need to provide correct education details and personal details 

After this, students need to send scanned copies of passport and academic qualifications to  the University 

After the university completes the evaluation of the application, it generates a report 5. Students need to pay the tuition fee and fill the visa application 
Want to study mbbs in Iran?
Documents required for admission in Golestan University of Medical Science Iran
Photocopy of a valid passport  

Health Certificate  

Passport sized photos  

High School graduate certification.  

Certificate of transfer  

Application form  

Birth certificate  

Migration certificate  

Passport  

NEET scorecard 

Certificate of HIV testing  

SSC, HSC certificates  

Report on covid-19  

Transcripts  

Medical certificate  

National Identification 
Accommodation and food facilities in Golestan University of Medical Science Iran
Golestan University of Medical Science provides well-equipped dorms to boys and girls  separately. These dorms provide students with: 
Two-bedroom apartments with a TV, closet, desk and chairs 

Neighborhood is full of general stores and bakeries and complexes 

A prayer room is provided to its students 

24-hour high-speed internet connection 

Online book store 

Free access to research databases 

Laundry facilities 

Gym facilities 

Study room 
Golestan University of Medical Science Iran for Indian Students:
Medicine is a good option for Indian students. In Iran, MBBS is affordable and friendly. It even  feels like home to Indian students. There is also no language barrier present, all the education is  done in English medium only. Getting a visa and admission in colleges in Iran is also a very easy  process for Indian students.
Iran has a very good number of medical colleges which are affiliated, run privately, and also  internationally recognized and funded. Iran is a healthy place for educational prosperity in  medicine. Medical colleges in Iran not only teach medicine but also award their students with a  degree of Bachelor of Medicine, Bachelor of Surgery (MBBS).  
Low-cost MBBS study in Iran 

NMC approved colleges with a cheap package are present in Iran.  

One of the safest places to study MBBS  

Latest tech is used and everything is well equipped.  

The language of instruction is English and is understood by foreign students
Benefits of Study MBBS in Iran:
The standard of education is high and equivalent to that of other top countries 

In comparison to other nations throughout the world, the cost of the entire MBBS degree  in Iran is fairly reasonable 

Graduates from Iran's medical colleges can attend a variety of foreign seminars and  conferences. This contributes to success as MBBS aspirants.  

To help the study process, MBBS or medical universities in Iran feature well-equipped  laboratories and classrooms. 

Iran's medical universities have large lot grounds with academic structures and hotel  structures. 
Our Assistance for MBBS admission in Golestan University of Medical Science Iran
Globis Vidya provides opportunities to Indian students to study abroad and make their career  bright and successful with overseas education. Mission of Globis Vidya is to make sure that every  Indian student is provided with a better-quality education within affordability and reach beyond  the boundaries of India.  
Free Counseling  

Country and University selection  

Documents assistance  

Provides a complete guide to study in Abroad  
Popular MBBS Destinations for Indian Students:
| | |
| --- | --- |
| Best MBBS countries for Indian Students | Tuition Fees (INR) |
| Russia | 12- 40 lakhs |
| Ukraine | 25-35 lakhs |
| Philippines | 22-40 lakhs |
| Kyrgyzstan | 13-20 lakhs |
| Kazakhstan | 15-22 Lakhs |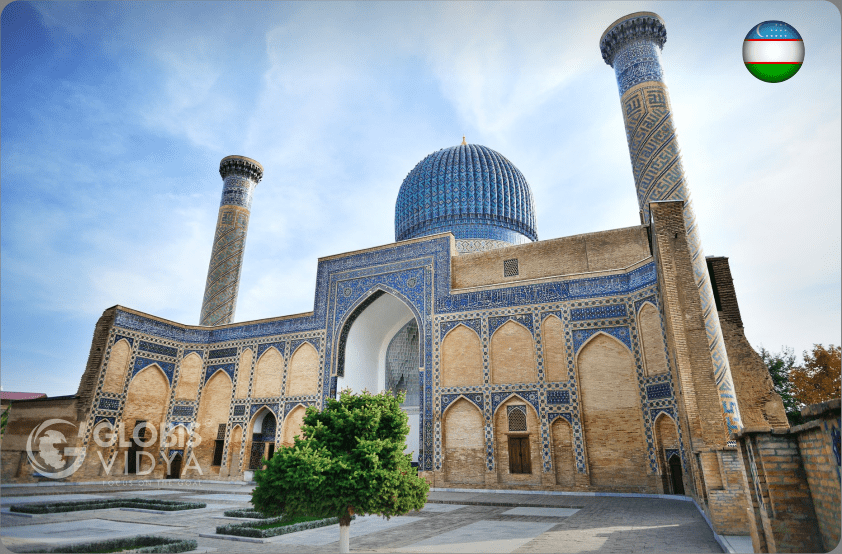 Want to study mbbs in Iran?
Frequently Asked Question:
Yes, it is recognized by MCI (Medical Council of India) 
Yes, NEET is essential for MBBS studies in Iran 
Every year for each semester, all the students are given holidays and then students can visit  their families in India.
Want to study mbbs in Iran?