Study MBBS in
Kumudini Women's Medical College and Hospital , Bangladesh
Kumudini Women's Medical College and Hospital , Bangladesh
Kumudini Women's Medical College (KWMC) was established within the Kumudini Welfare  Trust in 2001. The aim is to materialize the dream of the founder by enrolling enthusiastic,  dedicated and academically gifted female students who would pursue education which meet their  needs and respond to the demand and opportunities of medicine, science, ethics and public policy.  KWMC therefore recruits academically outstanding and culturally diverse students from  Bangladesh and beyond. The college creates a rich supportive environment in which all students  can attain their educational goals.
The college is committed to providing excellent medical education programs that produce skilled,  compassionate and caring physicians who are proficient in the science and art of medicine,  dedicated to the ethical and social principles of the profession and committed to a lifetime of  continued learning.
The goal of the college is to provide an excellent broad-based education with a focus on  professional development for the students to equip them with knowledge, skill and attitude  necessary not only to address the priority of the community but also to acquire a firm basis for future  training and studies in medical science.
Hospital:
Rai Bahadur Ranada Prasad Shaha the founder of Kumudini welfare Trust established Kumudini  Hospital with 750 beds in 1944. Presently the hospital has a capacity of 1050 beds, organized  by departments and service units. The hospital complex consists of distinct building blocks for  inpatient services, outpatient services, other administrative and support services
Objectives:
To produce competent, committed and caring female medical and dental graduates who will be willing to serve the community and at the same time acquire a firm basis for overcoming the shortage of doctors in the country.
To provide more practical knowledge about the basic health care and to inculcate the spirit of dedication in medical service so that they devote themselves to the service of the distressed people in the country and beyond.
To promote widespread spirit in medical students so that they are motivated for a complete devotion towards growth and development in knowledge skills and attitude including attainments in higher studies, research and excellence.
Affiliation and Recognition of Kumudini Women's Medical College and Hospital , Bangladesh
Permission by the Ministry of Health & Family Welfare, Govt. of the People's Republic of Bangladesh and Affiliation by the University of Dhaka.
Recognition by the Bangladesh Medical & Dental Council (BM & DC). • Listing on the International Medical Education Directory- FAIMER, USA, which will enable our graduates to appear at international competitive entrance examinations abroad.
Want to study mbbs in Bangladesh?
Why choose Kumudini Women's Medical College and Hospital , Bangladesh
The university has started Online Classes and the faculty members are conducting lectures by   using PowerPoint, demonstration models, pictorials and equipment and question answer sessions.
Institute offers high quality advanced educational excellence and research at world standards.
Kumudini Women's Medical College has subsidized tuition fees and flexible rates.
The institution is listed in the international medical educational directory, this facilitates the students in appearing for international competitive entrance examinations abroad.
The University has certified faculty members who master in medical fields to impart quality education to the students.
The Kumudini Women's Medical College uses modern technologies for providing top education- case methods, modeling methods, master classes, projects, discussions,  interactive and presentation methods of delivering lectures.
The University also conducts extracurricular activities for the students like sporting as well as cultural activities.
Facilities:
Lecture Halls: with Multimedia Sound System, OHP, Slide Projector and Black board/White Board.
Tutorial rooms: various departments share the tutorial room according to the class routine. • Laboratories
Dissection Hall
Museum (Four)
Continued Medical Education Unit.
Library.
Kumudini Women's Medical College and Hospital , Bangladesh - A Quick Tour: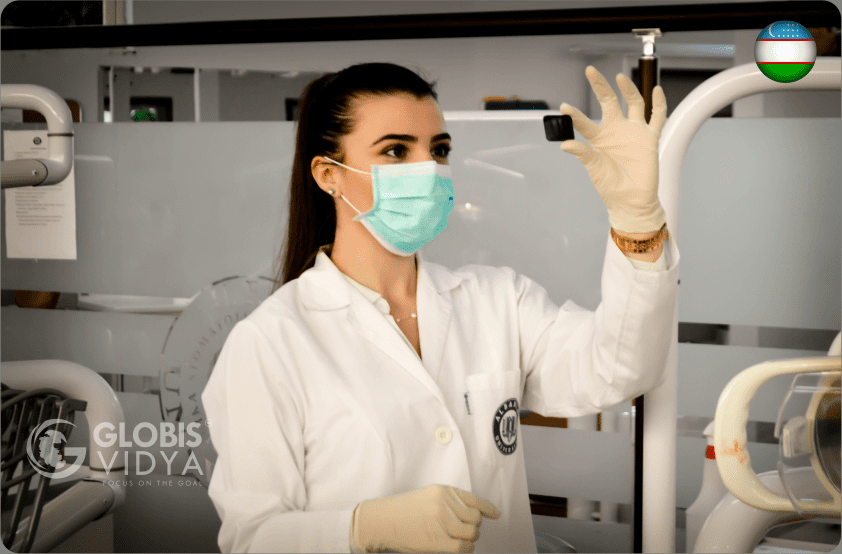 | | |
| --- | --- |
| Intake for MBBS Course | September |
| NEET Exam | Yes, required |
| Total Tuition Fees | 43,000 USD (At the time of Admission) |
| Course Duration | 5 Years |
| Medium of Instruction | English language |
| University Recognition | NMC, BM & DC, WHO |
| Affiliation | University of Dhaka |
Want to study mbbs in Bangladesh?
Fee Structure of Kumudini Women's Medical College and Hospital , Bangladesh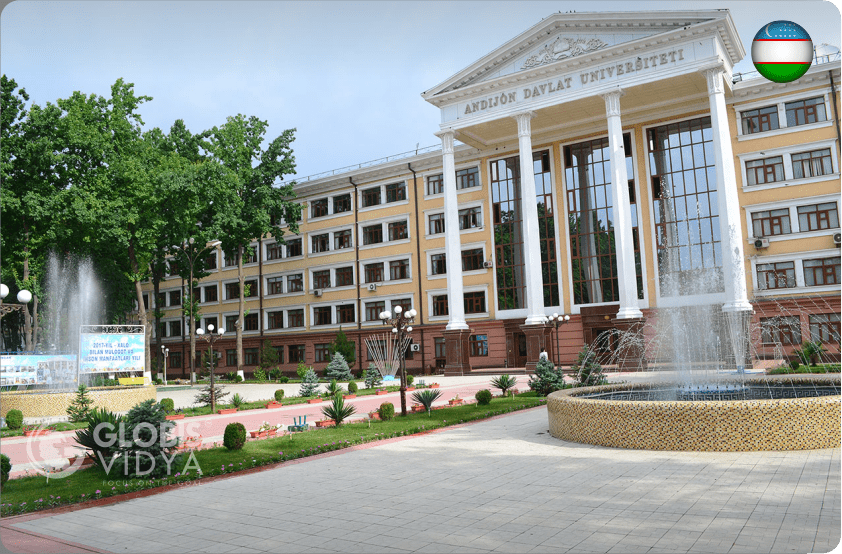 At the time of admission: US $ 12,500
1st installment: US $ 6,100
2nd installment: US $ 6,100
3rd installment: US $ 6,100
4th installment: US $ 6,100
5th installment: US $ 6,100
Total: US $ 43,000
Want to study mbbs in Bangladesh?
Courses Offered by Kumudini Women's Medical College and Hospital , Bangladesh
Anatomy
Physiology
Pharmacology
Microbiology
Community Medicine
Forensic Medicine
Biochemistry
Pathology
Obstetrics
Gynecology
Eligibility Criteria for Kumudini Women's Medical College and Hospital , Bangladesh
Candidates who have passed SSC & HSC examination in science group with Physics, Chemistry  and Biology from any recognized Board/University of Bangladesh with a combined grade point  average of 9.00 shall be eligible for admission. But the grade average for each of the examinations  must not be less than 3.50 and the HSC grade point in Biology must not be less than 3.50. Students  having O level & A level qualifications should apply with a certificate of equivalence issued from the Director General of Health Service (DGHS). Students having passed SSC or equivalent  examination 02 (two) sessions before, are not eligible to sit for the admission test. Married students  are not eligible to apply for admission.
Want to study mbbs in Bangladesh?
Kumudini Women's Medical College and Hospital , Bangladesh Admission Process:
The candidates willing to pursue an MBBS program should submit the correctly filled application form.
The candidates must send scanned copies of the higher secondary education certificates and other documents.
Selected students will get an offer letter from Kumudini Women's Medical College in a short period of time.
The candidates must pay a 1st-year MBBS tuition fee after getting the admission confirmation.
Then candidates must soon apply for the visa procedure to get a valid passport. • After completing the visa processing time, the candidate will get a valid passport and can make their dream come true.
Want to study mbbs in Bangladesh?
Documents required for admission in Kumudini Women's Medical College and Hospital , Bangladesh
Certificates of SSC and HSC/equivalent exams
Photographs in passport size
Form of application
Certificate of transfer
National identification card medical certificate
Bank receipt with a valid passport
NEET scores on a valid passport
Passing certificate Invitation letter
Certificate of Birth
Certificate of Migration
Certificate of Caste
Certificate of HIV testing
Report on Covid-19
• Certificate of transfer
Accommodation and food facilities in Kumudini Women's Medical College and Hospital , Bangladesh
Kumudini Women's Medical College offers spacious and safe dormitories at the university campus.
The hostel has separate dining rooms, study rooms and clubrooms.
There are five hostels having 1011 numbers of total seats.
One hostel is only for foreign students with air conditioning & refrigerator facilities. • The institute has a modern hostel complex with six buildings where 1440 students can be accommodated.
The hostel premises have separate space for boys and girls.
Bangladesh has some good medical colleges which are Government affiliated, privately run, and  also internationally recognized and funded. Bangladesh proves to be a healthy place for  educational prosperity in medicine. Medical colleges in Bangladesh not only teach medicine but  also award their students with a degree of Bachelor of Medicine, Bachelor of Surgery (MBBS).  The Doctor of Medicine (MD) or Master of Surgery (MS) is awarded as a postgraduate research  degree in selected medical colleges and universities, following the medical tradition of  Commonwealth countries.
The University of Dhaka, established in 1921 is the oldest in Bangladesh that provides medicinal education
The University of Chittagong, established in 1966 is the largest university with a campus of 2,100 acres.
Low-cost MBBS study in Bangladesh
Affordable NMC approved MBBS colleges are in Bangladesh with cheap package • One of the safest places to study MBBS
Well-equipped with instruments and latest technology
The language of instruction is English and is understood by foreign students • Food habits and tastes ate similar to India making it a preferred option
Benefits of Study MBBS in Bangladesh:
The educational standard is highly high and equivalent to that of other industrialized countries.
In comparison to other nations throughout the world, the cost of the entire MBBS degree in Bangladesh is fairly reasonable.
Graduates from Bangladesh's medical colleges have the option to attend a variety of foreign seminars and conferences. This contributes to their success as doctors.
Top Medical Universities in Bangladesh provide world-class education with high-quality standards and well-experienced faculty.
The accommodations are extremely reasonably priced and have good quality standards and services.
MBBS in Bangladesh for Indian Students:
Studying medicine is a good option for Indian students in Bangladesh. Affordable, warm, nature friendly, pleasant atmosphere, understanding people and welcoming by culture, language,  celebrations, good habits, and whatnot. Bangladesh, being India's neighboring country, which  once was a part of the same, feels no different than home to Indian students.
Our Assistance for MBBS admission in Kumudini Women's Medical College and Hospital , Bangladesh
Globis Vidya provides opportunities to Indian students to study abroad and make their career bright  and successful with overseas education. Mission of Globis Vidya is to make sure that every Indian  student is provided with a better-quality education within affordability and reach beyond the  boundaries of India.
Free Counseling
Country and University selection
Documents assistance
Provides a complete guide to study in Abroad
Popular MBBS Destinations for Indian Students:
| | |
| --- | --- |
| Best MBBS countries for Indian Students | Tuition Fees (INR) |
| Russia | 12- 40 lakhs |
| Ukraine | 25-35 lakhs |
| Philippines | 22-40 lakhs |
| Kyrgyzstan | 13-20 lakhs |
| Kazakhstan | 15-22 Lakhs |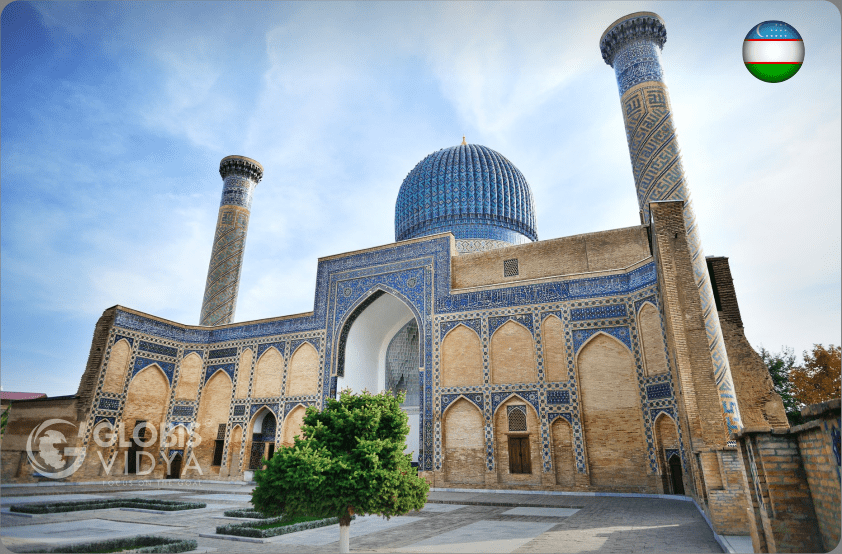 Want to study mbbs in Uzbekistan?
Frequently Asked Question:
No, the medium of instruction in the English language and the students won't face any language  barrier at Kumudini Women's Medical College due to a healthy and friendly atmosphere.
The students get a medical degree which makes them eligible to practice in other countries but  after clearing the screening test.
Yes, Kumudini Women's Medical College provides a practical aspect of knowledge during MBBS  education.
Want to study mbbs in Bangladesh?