Worried about the correct profession to choose? Generally student's one of the desirable study destinations for MBBS is MBBS In Belarus.It is an excellent MBBS Corner for consider.Thinking about Study MBBS in Abroad? Belarus can be a good option. As a Eastern Europe Country with the population of 93.4 Lakhs people and great economic potential Belarus has become an academic hub of medical Education.
This universities of Belarus offers 5+1 years for MD/ MBBS course to the eligible medical aspirants based on their NEET score. It offers different courses in departments including General medicine, pharmaceutical faculty, Dental faculty, faculty of Continuous professional development. The professors are dedicated toward their duty, highly educated, skilled and experienced. This university provides student friendly environment so that every student can grow as a successful professional in Nobel field.
This university focuses on good learning, good student-teacher relationship in preferable atmosphere. All the modern amenities good infrastructure are present here. well-equipped laboratory, classroom library, hostel everywhere touch of modernity can be seen.
 Its only 6 hours 53 minutes journey from India to Belarus. Belarus is only 5648 km away from India. The cities of Belarus are completely safe for Indians.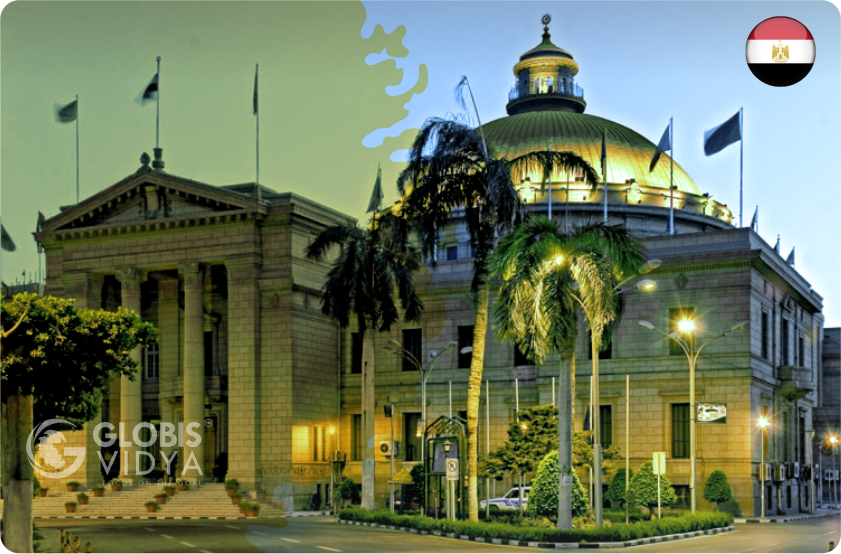 Want to study mbbs in Belarus?
Why study MBBS in Belarus?
 

MBBS degree cost is low in Belarus.

 

Students might increase their job opportunities in other international countries.

 

Climate is very good.

 

Student friendly atmosphere.

 

MBBS degree is accessible over 21 countries including India, UK, US, Canada, Germany and others.

 

Scholarship programs are there for deserving candidates.

 

Faculties are skilled and experienced.

 

Promotes E-learning.

 

Offers technical enhance learning.

 

No donation required.

 

Affordable fee structure.
·    No entry fees or hidden fees.
Want to study mbbs in Belarus?
| | |
| --- | --- |
| Recognition | NMC and WHO approved Colleges |
| Eligibility |       60% in Physics, Chemistry and Biology Aggregate |
| Course Duration |       5+1 Years |
| Minimum Tuition Fee | ₹ 5 Lakhs / year |
| Maximum Tuition Fee |       ₹ 7 Lakhs / year |
| NEET | Yes, compulsory with pass marks  |
| IELTS/TOFEL | Not Required |
| Medium of Teaching | English, Russian |
| Top Medical Universities | Belarusian State Medical University, Vitebsk State Medical University |
| Universities Recognition | NMC, WHO, UNESCO & FAIMER approved |
| Intake | October |
MBBS in Belarus for Indian students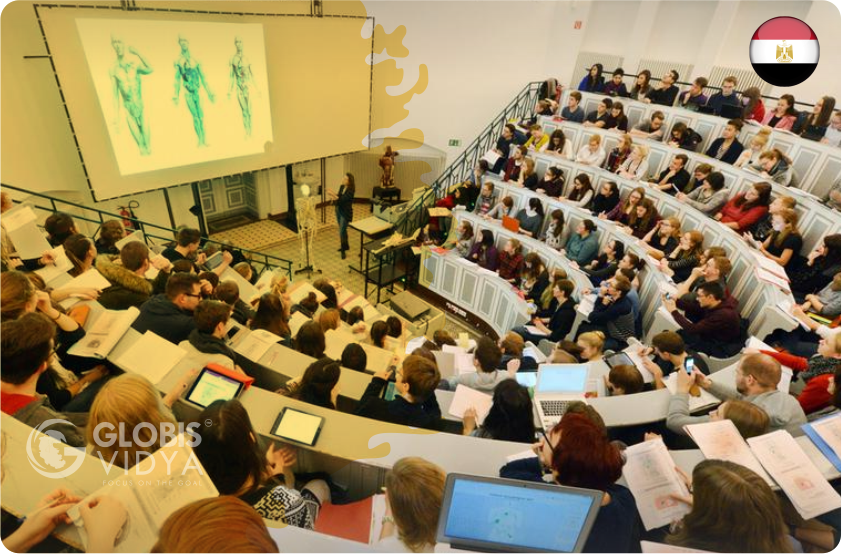 The climate is best for Indian Students.

 

Hostel authority ensures the security of students in 24*7 basis.

 

Students can have foods as per their choice.

 

Good infrastructure.

 

Cost is within everyone's reach.

 

Timing of entry and exit in the hostel are fixed.

 

Emergency doctors are available 24*7.

 

Indian Restaurants are available.

 

Professors are helpful, highly qualified and experienced.
·    Similar education pattern to India.
Want to study mbbs in Belarus?
Cost of study for MBBS in Egypt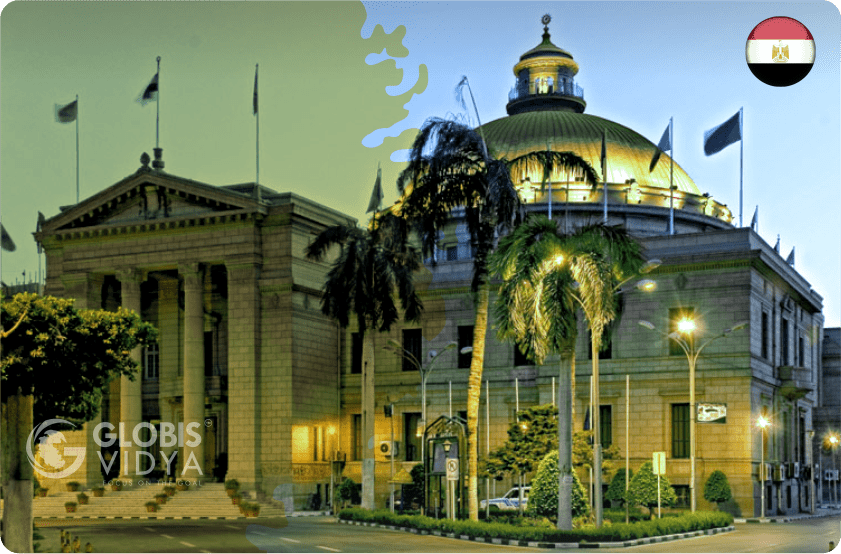 The total cost of study for MBBS in Belarus is quite affordable. The MBBS fees in Nepal in most medical colleges is approximately between 46-60 lakh for the whole course; which is within everyone's reach.
Want to study mbbs in Belarus?
Advantage of MBBS from Belarus
 

The well-known public universities give international platforms to its students to shape their dreams in this aspiring field.

 

The faculties are highly qualified and well trained.

 

Expenses are within the limits.

 

The MBBS degree from the universities of Nepal recognise globally.

 

The universities ensure students' security.

 

Ragging free campus.

 

They provide standard clinical training.

 

The city is safe for students as well as the college campus.

 

They provide four professional examinations at the end of every year.

 

The college provided Hostel for girls and hostel for boys separately.

 

Total cost of the college for a 5 years MBBS course is reasonable. i.e., 46,0000 lakhs approx.

 

These universities conduct open seminars, conferences, students exchange programs and a lot of programs every year.

 

Scholarship Programs are available.
·                        Availability of Indian Food.
Want to study mbbs in Belarus?
Fees structure of universities in Belarus
| | | |
| --- | --- | --- |
| Name of college | Total Fee | 1st Year Fee |
| Vitebsk State Medical University | INR 60,00,000 | INR 30,00,000 |
| Gomel State Medical University | INR 58,00,000 | INR 30,00,000 |
| Grodno State Medical University | INR 75,u00,000 | INR 37,50,000 |
| Belarusian State Medical University | INR 54,00,000 | INR 27,00,000 |
Want to study mbbs in Belarus?
Year

Subjects of MBBS course at Medical colleges of Belarus

1st Year

(1st and 2nd Semester)

Anatomy, Anatomy and Histology

2nd Year

(3rd and 4th Semester)

Human Anatomy, Physiology, Histology, Biochemistry, General Pathology, Cell Biology, Microbiology, Physiology, Pathology

3rd Year

( 5th and 6th Semester)

Forensic Medicine, Pharmacology, Family Health Internal Medicine, Path Physiology, Obstetrics and Gynaecology, Applied Epidemiology, Micro-Biology, Pathology, Path Physiology, Pharmacology, Genetics and principles of clinical medicine

 

4th Year

(7th and 8th Semester)

Paediatrics, Oncology, Neurology and Psychiatry, ENT, Cardiology, Psychology, Gynaecology, Emergency Medicine, Gynaecology and Obstetrics, Internal Medicine, General surgery
Want to study mbbs in Belarus?
Eligibility for MBBS in Belarus
The students must be at least 17 years of age and not more than 25 years to apply for the MBBS course.
The students have to secure a minimum of 60% marks in Physics, Chemistry, Biology (PCB) subjects along with English.

Qualifying NEET entrance examination for MBBS admission is compulsory.

The NEET score card should not be older than 3 years.

There should be no gap in 10

th

and 12

th

standard.

There should not be any criminal record of the students.
Admission process for MBBS in Belarus
There is an easy interface to apply at Medical college and Hospital in Belarus.
Step 1: Fill up the application form with required details.
Step 2 : upload the scan copies of essential academic and other required documents, such as X, XII marksheets, certificates, Birth Certificate, NEET scorecard, passport size photograph.
Step 3 : One of the most important documents is Passport.
Step 4: Based on application evaluation, the candidates get a welcome letter from the preferred Medical college and Hospital within 15 days.
Step 5 : After receiving the welcome letter candidates should pay the 1st installment of the course of the university.
Step 6 : For "Visa Invitation Letter" students must submit a passport, medical fitness certificate, HIV certificate, and a passport size photograph with white background.
Step 9 : Once the payment is done and visa is ready candidates are ready to fly to join preferred Medical college and Hospital,Belarus.
Documents required for Admission process for MBBS in Belarus
15 Passport size photograph

Passport (valid for minimum 2 years)

Application Form

Academic exam certificate

Transfer Certificate

Medical certificate

National Identification proof

NEET scorecard

Passing Certificate

Invitation letter

Birth Certificate

Caste Certificate

Migration Certificate

Character Certificate

Police Clearance

Covid 19 vaccination Certificate

Negative HIV Report

Offer Letter

Bank statement with a minimum Balance.
Top ranked medical colleges in Belarus
| | |
| --- | --- |
| College | year of establishment |
| Vitebsk State Medical University | 1981 |
| Gomel State Medical University | 1990 |
| Grodno State Medical University | 1958 |
| Belarusian State Medical University | 1930 |
Duration of MBBS in Medical colleges Belarus
It is 5 years 'MBBS Program' journey with one year internship for gaining practical knowledge which takes place in this hospital. After the completion of the whole 5 years journey successfully students get Doctorate Degree. As a reputed college in Belarus; degree from this college opens up international opportunities to its students.
Scholarship to study  for MBBS in Belarus 2023-24
 

Scholarships are offered to students based on merits.

     

North south foundation college scholarships are specifically for Indian students.

     

For scholarships students need to fulfill all the requirements.

     

In Belarus, private and public both the universities have scholarship programs for medical aspirants.
MBBS In Belarus Vs MBBS in India
Basis

      MBBS In India

MBBS In Belarus

Seat Availability

limited 

not limited 

Fees Structure 

government colleges: 7.5 lakhs- 11 lakhs

Private Colleges: 20 lakhs to 80 lakhs. 

5 -7 Lakhs/year

Course Duration

5.5 years (4.5 years +1 year internship)

6 years
Career opportunities after MBBS in Belarus
Government Jobs in health services departments.

Défense Services: Jobs in Army, Navy and Air Force.

Employment in Hospital Chains.

Opportunities in Research and Academics.

Career in Health Administration/Hospital Management.

Biomedical Engineering and Sciences.

Self-employment through private practice/ Public health.
Why take admission through Globis Vidya?
If you are a medical aspirant and seeking for the best medical institution for MBBS then you are already in the right place. When it is about "Study in Abroad"; Globis Vidya is always a best choice. We help the students to shape their future dreams for a better tomorrow.       
No extra charges – No Donation; "Globis Vidya" – Your One-Stop Destination.
We help to shape the career goal.

We are experienced in this field.

We provide the best care and facilities to our students.

We make everything crystal clear about the application process.

Our aim is to guide Students for their preferred career in their preferred universities along with visa process.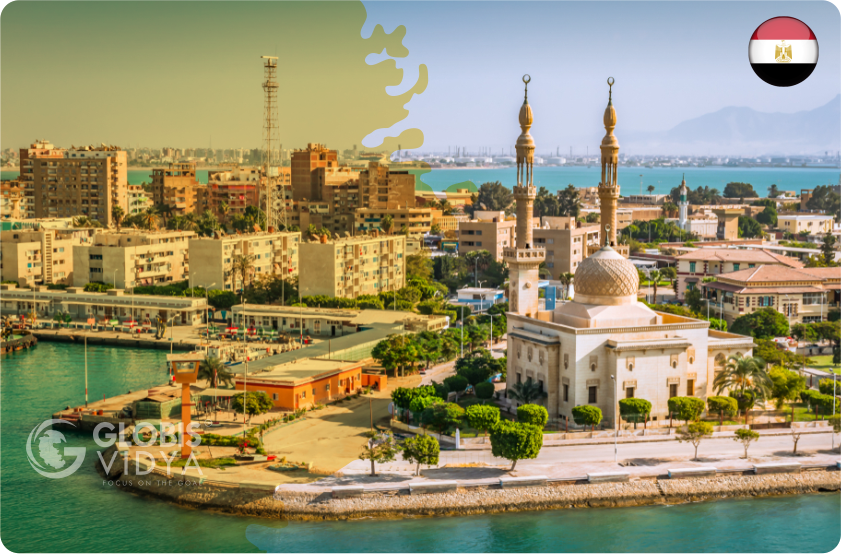 Want to study mbbs in Belarus?
Want to study mbbs in Belarus?