Romania is one of the top countries in the World, which has the best Medical Universities. It is a fantastic  place for higher education. Especially when it comes to MBBS, Romania has a huge number of  universities which are recognized and affiliated by some of the famous organizations like NMC,  WHO, FAIMER etc. Even after completing the study, there are several work options for students  to work. The universities are well-equipped with the best facilities and best technology in labs.  Studying in Romania will be a plus point for students who are willing to move forward in their  medical career. There are about 6000 international students who are pursuing their MBBS in  Romanian Universities. 
Romania is a beautiful country which is famous for its traditions, architecture, gothic culture and  landscapes. It is situated in the southeast of Europe enclosed by the Carpathian Mountains. It is  the capital of Bucharest and is one of the oldest European countries. It is scenically striking which  makes it a tourist place as the government has preserved many medieval towns, villages, forts, and  castles. The official language of Romania is Romanian which is spoken by 89% of the population.  Other languages that are quite familiar amongst Romanians are Hungarian and German. Some of  the world's greatest inventions by Romanians are the fountain pens, the modern cars, and insulin.  Faith that influences the majority of this country is Christianity which comprises Romanian  orthodox Christians, Protestant Christians, and Roman Catholics. The time zone of Romania has  a difference of 2 hours 30 minutes ahead of India's time zone. Romania doesn't have extreme  climatic conditions. The Winter season starts from December and continues till February whereas  summer season starts from June till August. The currency of Romania is Romanian leu.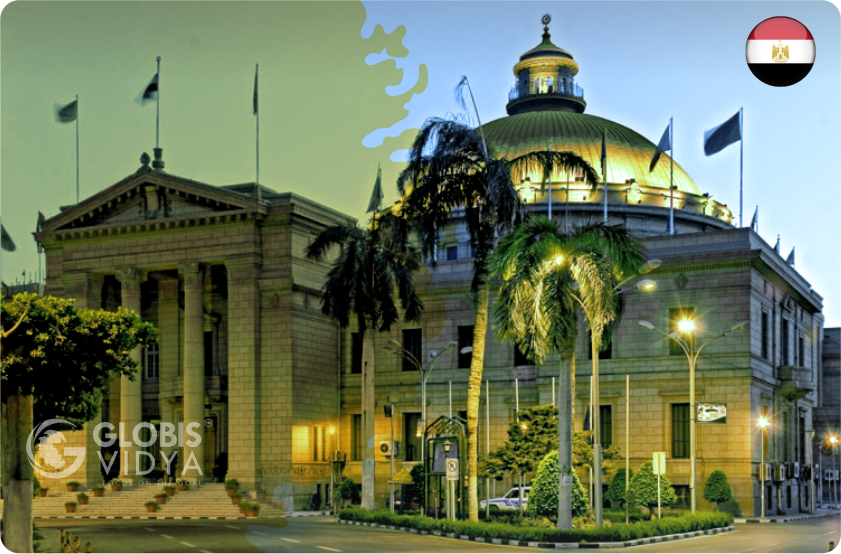 Want to study mbbs in Romania?
Why study MBBS in Romania?
Students at Romanian universities has a promising future 

NMC screening tests are also conducted twice a year 

Fee is low and affordable  

The students based on their merits will also get jobs in hospitals 

It is hassle free and less time consuming 

Cost of hostels is also cheaper when compared to other countries 

The university in Romania has worldwide connections 

They also teach Romanian language along with the medical studies 

Separate rooms for girls and boys are also available for students at residential facilities
Affiliation and Recognition
The Medical Board of California 

NMC 

WHO 

FAIMER 

WFME  

CGFMC International Global Credibility 

German Medical Association 

British Medical Association
Want to study mbbs in Romania?
| | |
| --- | --- |
| Basic Eligibility  | 70% in PCB |
| Medium of Teaching  | English |
| NEET Exam  | Yes, it is compulsory |
| IELTS & TOEFL  | Required |
| Minimum Course Fee  | €5,000/Year |
| Maximum Course Fee  | €6,000/Year |
| Universities Recognition  | NMC & WHO Approved |
| Living Cost  | €3000 to €4000 per Month |
| Course Duration  | 6 (including 1 year internship) |
MBBS in Romania for Indian students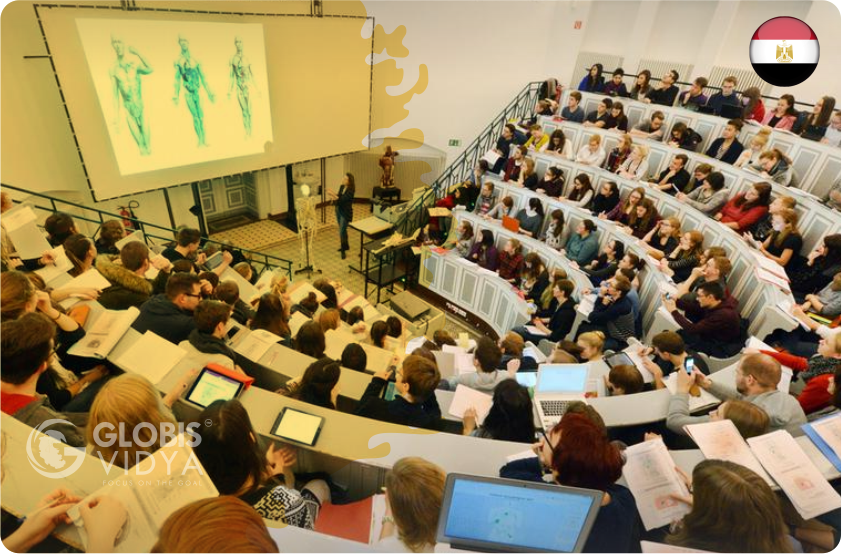 Indian students would get international exposure  

They will be getting best internship opportunities from worldwide colleges 

Fee is also affordable when compared to India 

It provides practical experience to students  

There are no safety concerns. Romania is safe. 
Want to study mbbs in Romania?
Advantage of MBBS from Romania
The degree of MBBS is recognized by famous organizations like WHO and UNESCO and  FAIMER 

As it is NMC recognized, Indian students can get in through the NMC tests  

The fee is affordable and is low 

It gives international exposure to the students 

The faculty comes from all over the world and is the best faculty 

The MBBS degree from Romania is globally renowned and is of great worth 

Apart from the academics, the university in Romania also provides sports facilities 

They are well equipped, well-mannered, and well-maintained in every aspect  

They also provide internship opportunities to students at top colleges and hospitals  worldwide. 
Want to study mbbs in Romania?
Fees structure of universities in Romania
| | |
| --- | --- |
| University Name | Total tuition fee (in EURO) |
| Grigore T. Popa University of Medicine and  Pharmacy | 37,200 |
| Victor Babes University of Medicine and  Pharmacy | 34,800 |
| Iuliu Hatieganu University of Medicine and  Pharmacy | 40,900 |
| University of Medicine and Pharmacy of  Craiova | 30,000 |
| University of Oradea  | 37,200 |
| Ovidius University  | 30,000 |
Cost of study for MBBS in Romania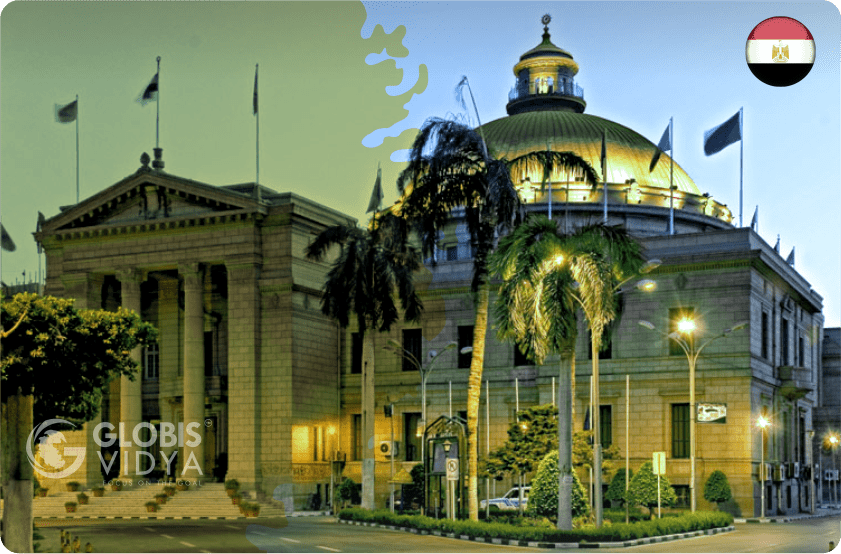 It costs about 2 lakh/year to pursue MBBS in Romania. The medical examination cost will be  250 Euros. Expenses for hostels would be around 1000 Euros. Food prices are between 200 and 300  Euros. 
Want to study mbbs in Romania?
| | |
| --- | --- |
| First Year | Anatomy and Embryology, Biochemistry, Biology, Biophysics, Medical  Informatics and Biostatistics, Physiology, History of Medicine, Medical  Sociology & Medical Psychology, Romanian Language, Physical  Education, Abilities in Medical Maneuvers, Summer Practice, Basic  Medical Skills, Electives |
| Second Year | Anatomy and Embryology, Physiology, Histology, Medical Genetics,  Immunology, Microbiology, Medical Deontology and Bioethics, Physical  Education, Abilities in Medical Maneuvers, Summer Practice, Basic  Medical Skills, Electives |
| Third year | Pharmacology, Morpho pathology, Physiopathology, Medical  Semiology, Surgical Semiology Medical Research Methodology and  Medical Biostatics, Primary Health Care, Summer Practice, Basic  Medical Skills, Electives |
| Fourth Year | Internal Medicine, General Surgery, Orthopedics and Traumatology,  Urology Radiology and Nuclear Medicine, Oncology and Hematology,  Anesthesia and Intensive Care Medicine and Emergency Medicine,  Hygiene, Clinical Biochemistry, Summer Practice, Basic Medical Skills,  Electives |
| Fifth Year | Internal Medicine, Pneumatology, Endocrinology, Ophthalmology,  Pediatrics, Neonatal Care, Labor Medicine and Occupational Diseases  Otolaryngology, Neurology, Pediatric Surgery and Orthopedics, Summer  Practice, Basic Medical Skills, Electives |
| | |
| --- | --- |
| Sixth year | Forensic Medicine, Family Medicine and Genetics, Rheumatology – Baleno – Physiotherapy and Rehabilitation, Public Health and Sanitary  Management, Epidemiology, Cranial and Maxillofacial Surgery, Graduation Thesis |
Want to study mbbs in Romania?
Eligibility for MBBS in Romania
Age must be minimum 17 years 

Age must be below 25 years 

In 10+2 students need to take PCB as their main subjects 

In 10+2 the minimum score required is 70% 

Along with PCB we should also take English as subject for admission in Romania 
Admission process for MBBS in Romania
Apply for the college that is available in the college website 

Send the scanned documents to the applied college 

If all the eligibility criteria are met, then the college sends an offer letter within 48 hours  (about 2 days) of applying 

Pay the fee for registration 

Apply for Visa and start your visa process 
• When u receive your Visa, we can start our preparations to fly to Romania and achieve our  future
Documents required for Admission process for MBBS in Romania
Birth certificate 

Visa 

Passport 

Passport size photographs 

Offer letter 

NEET score card 

Medical reports 

10 and 12

th

marks sheets 

Migration certificate 

Transfer certificate
Top ranked medical colleges in Romania
Bucharest Medical University 

Cluj Medical University 

Constanta-Ovidius Medical University of Constanta 

Craiova Medical University 

Ovidius University 

Iuliu Hatieganu University of Medicine and Pharmacy 
• University of Medicine and Pharmacy of Craiova
Duration of MBBS in Medical colleges Romania
It is a 5 year 'MBBS Program' journey along with one year internship for gaining practical  knowledge which takes place in this hospital. After the completion of the whole 5 years journey  successfully students get Doctorate Degrees. As a reputed college in Romania; degree from this  college opens international opportunities to its students. 
Scholarship to study for MBBS in Romania2023-24
Even Romanian universities provide scholarships to overseas students. Scholarships will be made  available to candidates through bilateral cooperation agreements. This benefit will be granted to  candidates depending on their performance during their Medicine Studies in Romania. Students  pursuing an MBBS degree will get a monthly scholarship of $50 USD. Furthermore, the cost of  school is waived for those who are awarded a scholarship.
MBBS in India vs MBBS in Romania
Basis 

MBBS In India 

MBBS In Romania

Intake 

September 

October

Minimum  

Percentage

60% PCB for General 40% for SC/  ST and Reserve Categories 

70% in PCB

NEET 

Yes, With Qualifying Marks 

Yes

IELTS / TOEFL 

Not Required 

Yes

Lowest Fees 

4,00,000 INR Per Year (Pvt.  Colleges) 

3,90,000 INR

Living Cost 

7500 INR Per Month 

250 Euro Per Month

Duration 

5 Years 

6 years (5 +1)

Medium 

English, Hindi and Regional 

English

Top Universities 

All Government University

Bucharest medical university,  Victor Babes University of  Medicine & Pharmacy

Recognition 

NMC and WHO approved 

NMC, WHO & The Ministry of  Education, Romania
Why take admission through Globis Vidya?
Globis Vidya provides opportunities to worldwide students to study abroad and make their career  bright and successful with overseas education. The mission of Globis Vidya is to make sure that  every student is provided with a better-quality education within affordability and reach beyond the  boundaries.  
Free Counseling  

Country and University selection  

Documents assistance  

Provides a complete guide to study in Abroad  
Want to study mbbs in Romania?
Want to study mbbs in Romania?